Barb Young, MT(ASCP)SH
Director of Laboratory Operations & Product Development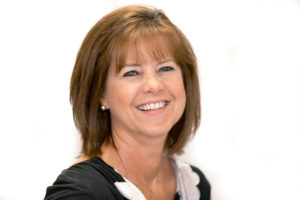 Barbara Young, MT(ASCP)SH is the Director of Laboratory Operations & Product Development. She is responsible for product innovation, laboratory management, regulatory affairs, marketing support, and technical services.
Barb is an expert in the field of coagulation and special hematology. Her professional background includes many years as a laboratory manager, educator, and marketing representative.  She has been a leading member of several industry organizations such as NASCOLA (Secretary and Membership Chair) CLMA, (Treasurer and Program Committee Member) and CLMA (Board Member and Program Chair).
Prior to accepting her role at George King, Barb was the Manager of the Hematology, Coagulation and Urinalysis Laboratory as well as the Education Coordinator at St. Luke's Hospital in Kansas City.